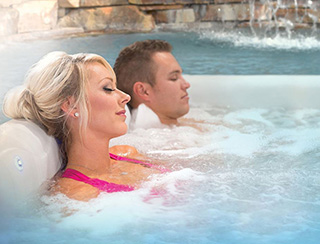 Ergonomic Design
From the minute you sit down, you'll feel the difference. Our engineers created seats that complement the contour of your body, making it easy to relax, naturally. Once you're wrapped in comfort of the form fitting seats, strategic jet placement delivers targeted hydrotherapy from head to toe.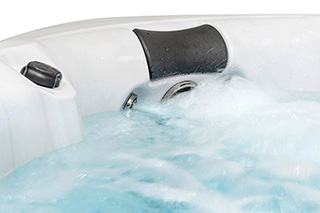 StressRelief Neck and Shoulder Seat™
Reverse molding is the secret to soothing neck and shoulder hydrotherapy that goes beyond the usual.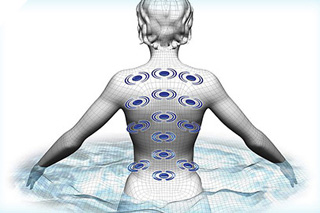 Master Force™ Bio-Magnetic Therapy System
Magnetic therapy was used for centuries to relieve pain, improve circulation, reduce swelling and alleviate stiffness. Today, more and more doctors and physical therapists are returning to the healing effects of magnetic therapy.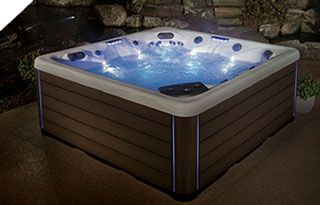 Dream Lighting*
At night, Dream Lighting provides a warm and inviting glow to the exterior corners of your Twilight Series Spa. This option will be a beautiful accent to your backyard design.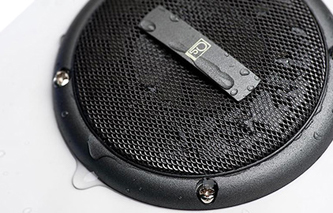 Fusion Touch Sound System*
Controlled entirely by the spa control touch pad, this optional hot tub sound system includes two topside speakers, two external backlit speakers and a subwoofer to maximize sound quality. With this system, you can connect your cellphone or tablet through Bluetooth® to stream music, television shows or movies.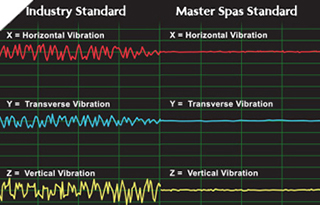 Noise Reduction System
Our exclusive Noise Reduction System (NRS) brings a quieter, calmer and more relaxing spa experience. The secret lies in an exclusive motor mount developed by Master Spas.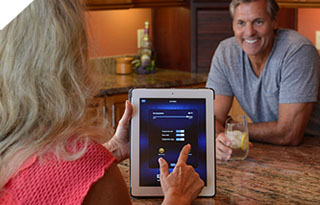 Wi-Fi Module*
Now you can set the mood of your hot tub from the convenience of your Apple® or Android® device prior to entering. With the optional integrated Wi-Fi module that works with the Balboa Water Group Wi-Fi Spa Control app, you can remotely control how your hot tub operates, including the lighting, water temperature and running massage pumps.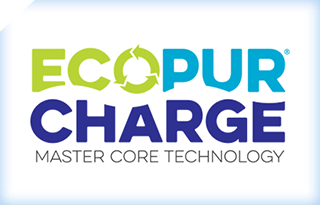 EcoPur® Charge Water Purification
The EcoPur® Charge filtration system uses low amounts of copper and zinc oxides to naturally purify hot tub water and reduces the need for harsh chemicals.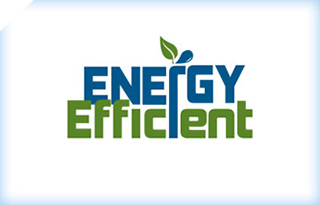 Energy Efficient
Better insulation means lower energy costs. We use Icynene foam technology that has dramatically raised the standard over urethane foam insulation systems used by almost all U.S. spa manufacturers.
* Indicates an Optional Feature
Check Out Our Hot Tub Store Blog for Great Ideas to Create Your Dream Backyard!
You shouldn't have to endure another day of arthritis pain. According to the CDC, by 2040, it's projected roughly 78 million U.S. adults at least 18 years or older will be diagnosed with arthritis. If you suffer arthritis pain and are currently exploring treatment...
Paradise Spas and Outdoor Living is located in Austin Texas near Cedar Park, and offers many products and services to help individuals build their dream backyard. Our hot tub, pool, and spa retail store is location in Texas and offers: hot tubs, swim spas, patio furniture, BBQ islands, hottubs, saunas, new hot tub installation, hottub construction, hot tub contractors, patio furniture contractors, and retail store, Michael Phelps Swim Spas, twilight hot tubs, clarity spas, healthy living hot tubs, H2X swim spas, Michael Phelps Legend Series hot tubs, and more!
Service Areas include: Austin TX, Cedar Park TX, San Marcos TX, Round Rock TX, Jonestown TX, Brushy Creek TX, Jollyville TX, Georgetown TX, Williamson County TX, Bastrop TX, Dripping Springs TX, Pflugerville TX, Leander TX, Marble Falls TX, Travis County TX, Horseshoe Bay TX, Lakeway TX, Elgin TX, Taylor TX, Hutto TX, Killeen TX, Largo Vista TX, and Beyond.