Premium Name Brand Hot Tubs Available at Our Austin TX Retail Store
Paradise Spas and Outdoor Living, can help you find the perfect Hot Tub today! Our retail store carries numerous brands that offer quality and features for every budget. Consultations are always FREE, call today!
Rest assured, our professional hot tub sales technicians can help you find the perfect Hot Tub! Our hot tubs include a variety of sizes and designs that indulge to your desires. As a luxury hot tub distributor, we strive to ensure that if you want a hot tub, you're able to get one even if you're on a budget. When you purchase a hot tub from our retail store, you are assured the best possible pricing in the Greater Cedar Park TX area. Melt away your worries and qualms with a hot tub from Paradise Spas and Outdoor Living today.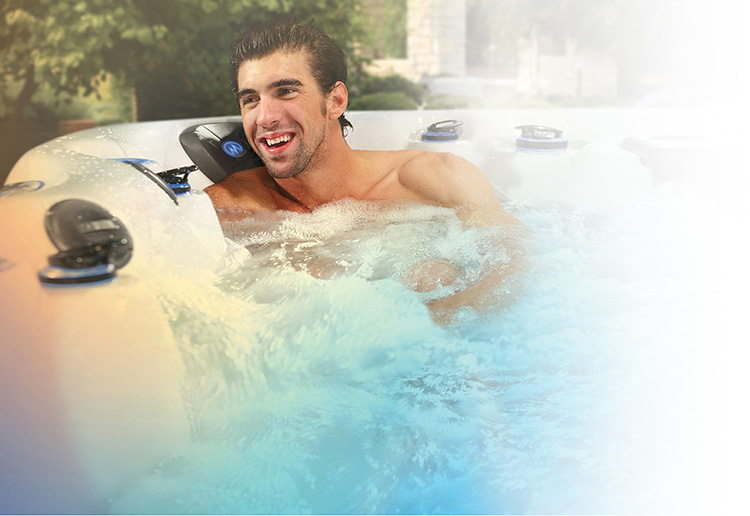 Great performance is exactly what you'll experience with the Michael Phelps Legend Series hot tub. A long list of exceptional features make these ultra premium spas look and feel luxurious.
As a Hot Tub Dealer, We carry premium MasterSpas® hottub brands that deliver the highest quality and performance!
When you visit Paradise Spas and Outdoor Living, you will be greeted by professional hot tub installation and service experts. Our goal is to help you pick the best hot tub within your budget! Our trained and knowledgeable staff will help match your desires to the best performing hot tub for your home.
There are many options available to our customers including, whether you want a hot tub for relaxation, improving your health, or just pure enjoyment. The best part, is that we have a vast selection that will ensure you get the perfect hottub. More importantly, our friendly sales team will help you choose the features most important to you. Some exciting features include Dream Lighting, Ergonomic Seating, Cascade Waterfalls, or the Fusion Air Sound System. Also, there are many appearance enhancements such as the Dura Master Polymer skit.
Our hot tub retail store near Austin Texas, only carries the highest quality manufacturers. We have established solid relationships with the companies that know our business. Master Spas® has established their name in the business, as the best. You will find the quality and workmanship of these American Made hot tubs are second to no one!
Important benefits include the EcoPur® Charge hot tub water purification and filtration system. This is Master Spas® newest advancement in clean water technology. The EcoPur Charge hot tub filter replicates the way nature uses copper and zinc to purify water and remove dirt, bacteria and algae. The EcoPur water purification system is just one example of the many innovative and effective technologies used in our hot tubs.
Please contact our hot tub store near Austin Texas, for any questions you may have about purchasing your new hot tub. We offer Free Estimates and are happy to talk with you today!
Also, don't forget to check out our full line of hot tubs, swim spas, patio furniture, and more!
Click on an Image to View Our Hot Tub Gallery!
Paradise Spas & Outdoor Living
Paradise Spas and Outdoor Living is located in Cedar Park Texas, and offers many products and services to help individuals build their dream backyard. Our hot tub, pool, and spa retail store is location in Texas and offers: hot tubs, swim spas, patio furniture, BBQ islands, hottubs, saunas, new hot tub installation, hottub construction, hot tub contractors, patio furniture contractors, and retail store, Michael Phelps Swim Spas, twilight hot tubs, clarity spas, healthy living hot tubs, H2X swim spas, Michael Phelps Legend Series hot tubs, and more!