HOT TUB DEALER
IN AUSTIN TX
Clarity Hot Tubs Available at our Hot Tub Retail Store Serving Greater Austin TX!
Searching for a new hot tub can be a daunting task. Relax with a new Clarity Spa hot tub and let your troubles disappear. For the best in Texas, visit our hot tub superstore near Austin, in Cedar Park, TX. Meet our friendly sales staff and find the best Clarity Hot Tub to suit your needs. Beautifully designed, Clarity Spas surpass average hot tubs, are spacious and designed to easily fit in your backyard. From the moment you sit down, you will feel the difference and begin to notice what you have been missing. Call today to discover Texas's best choice for hot tub sales and installation!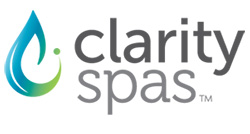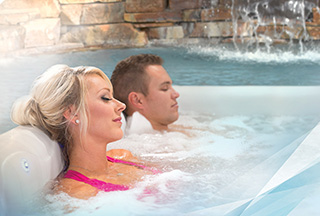 FEATURES
Clarity Spas and Hot Tubs, feature many standard performance and luxury advantages.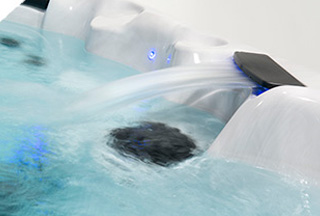 MODELS
Choose from a variety of models, seating up to 7 persons, premium jets, sound system, and more!
Click on an Image to View our Clarity Spas Hot Tub Gallery!
One of the best features of a Clarity Spa is the ergonomic design which welcomes the contour of your body and allows you to naturally relax. Strategically placed jets, provide a soothing hydrotherapy massage. Contact our sales consultants today and learn more about the incredible technology integrated in our hot tubs.
MasterSpas® hot tubs have many features that are life-changing, healthy, relaxing, and fun. Lounge in the ergonomic seats and take comfort to a whole new level. Just think of the weekend fun and relaxation you will have by owning a Clarity Spa, and discover how easy it is to plan for your new weekend retreat. Clarity series hot tubs come in a variety of sizes and features. Paradise Spas and Outdoor Living is a retailer of premium hot tubs, swim spas, and more! Let's get started, call us today for a FREE consultation.
Enjoy health benefits and alleviate aches and pains with the Stress Relief Neck and Shoulder Seat™. Working all day can be hard on your body. Imagine how much better you will feel with the Master Force™ Bio-Magnetic Therapy System to soothe away pain, improve circulation, and reduce stiffness and swelling. New research reveals that physical therapists are recommending the healing benefits of magnetic therapy. The advanced technology of a Clarity Spa affords a state-of-the-art sound system with marine grade speakers, waterproof remote control and Bluetooth capability. Set the mood with soothing music enhanced by the Dream Lighting system (premium feature) and relax under the stars.
If peace and quiet is what you crave, soak in a spa while the sound of music floats over you. Developed by MasterSpas®, the Noise Reduction System (NRS) uses an exclusive motor mount avoiding loud motor sounds. Soothing music creates a calming spa experience. With numerous models, consider the Precision 8 model which provides beneficial therapy as well as fun for the whole family. The roomy Balance 8 model comfortably seats six people, has 48 jets, with a 465 gallon energy efficient capacity. Click around our website and check out our gallery to view the many Clarity Hot Tub features. Don't forget to check out the incredible features available in; Twilight series, Healthy Living, Clarity Spas, and Michael Phelps hot tubs! If you are interested in swim spas, make sure to view the H2X swim spa, and the Michael Phelps signature swim spa series!
Purchase your new Clarity Spa today at our Texas retail location. Call us today and start enjoying your new healthy living hot tub lifestyle you deserve!
Paradise Spas and Outdoor Living is located in Cedar Park Texas, and offers many products and services to help individuals build their dream backyard. Our hot tub, pool, and spa retail store is location in Texas and offers: hot tubs, swim spas, patio furniture, BBQ islands, hottubs, saunas, new hot tub installation, hottub construction, hot tub contractors, patio furniture contractors, and retail store, Michael Phelps Swim Spas, twilight hot tubs, clarity spas, healthy living hot tubs, H2X swim spas, Michael Phelps Legend Series hot tubs, and more!