Our Swim Spas Store in Jollyville is Packed with Affordable Exercise Spas and Hot Tubs.
If you have been thinking about purchasing a swimming pool, but don't have the funds to afford one, then you should look into a swim spa! A swim spa is fundamentally a smaller type of a swimming pool and can come in various sizes according to your desire. Swim spas are approximately about 12 to 24 feet in length. Exercise pools allow you to swim in place and work your body in a different ways than swimming laps in a regular sized pool.
Fitness pools are great for those who want to focus on water exercises such as water aerobics rather than incurring the cost of a swimming pool. When a swimming pool is too costly, then a swim spa is the best route to go. Our swim spa retail store is located near Jollyville TX, and we have a huge selection of swim spas!
Experience Michael Phelps Signature Series Swim Spas by Master Spas. These incredible Swim Spas were built with input from 23-time gold medalist Michael Phelps and his coach for training, swimming, fitness programs. Introducing the H2X® high quality jetted swim spa, providing an incredible experience all day. The H2X jetted fitness spa provides sleek styling and features that include many premium advantages over the competition.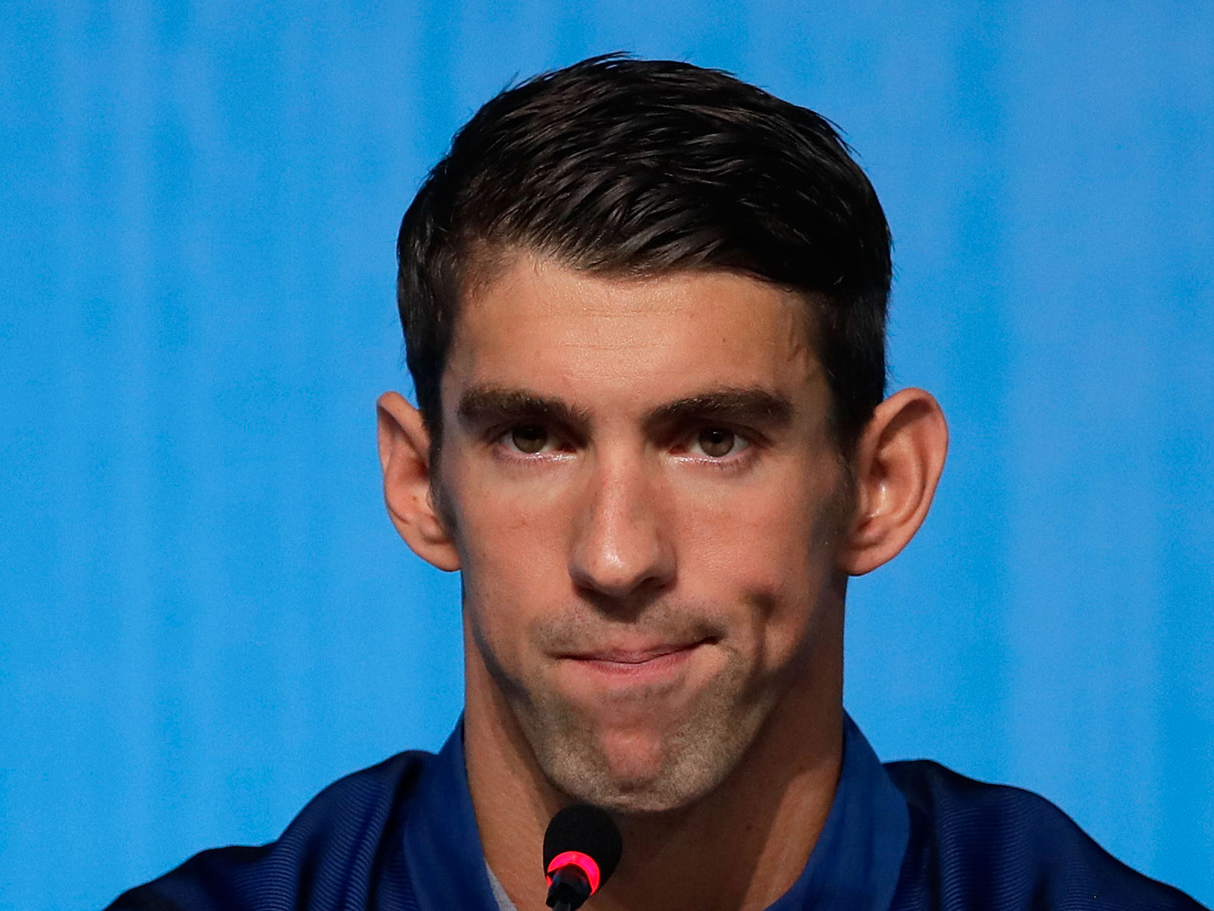 The Michael Phelps Signature Series Swim Spas by Master Spas, provide an unmatched experience. Michael Phelps Signature Swim Spas were developed with input from 23-time gold medalist Michael Phelps and his coach Bob Bowman for all types of training, swimming, fitness programs and aquatic therapy.


The H2X® premium jetted swim spa, is a first in its class. Providing an exceptional experience all day, every day, 365 days a year. The H2X premium jetted swim and fitness spa provides sleek styling and features that include flat floors, spirited jets, and form-fitting seats. Our swim spas keep you feeling rejuvinated!
Swim Spas for Sale near Jollyville Texas
Swim Spas also known as exercise spas allow you to continuously swim against a current, it's just like having a personal trainer! Swim spas enable you to focus more on improving your strength, by swimming against the current! Instead of purchasing a swimming pool.
By choosing a fitness spa, you can swim without having to do laps in a regular sized pool. Instead, you swim against the current, this allows you to build up your stamina as you swim.
Our swim spas act as a personal swim trainer, and will help you exercise regularly on your own terms! Visit Paradise Spas & Outdoor Living, we serve the Jollyville area, including Jollyville Texas, and are excited to offer these unique products.
Click on an image to view our swim spa gallery!
Swim Spas also known as Exercise Spas, are the affordable alternative to a swimming pool.
Swim spas are also a productive investment because you get the best of all worlds; strength training, swimming, underwater running, and water aerobics! Fitness spas are a great way to relieve the stress you carry with you from a long day? Exercise pools / swim spas are able to help you with stress relief by allowing your body to become more physically fit.
Our Swim Spa Store, sells top quality swimspas, hot tubs and more! If you are in search of an exercise pool, such as the Michael Phelps Signature Series Fitness Pool, you have found the right place! Come on by and check out what can be yours. Our swim tubs have different features including stainless-steel hardware, therapy seating, and premium jets. Our swim pools offer our attractive styles that are visually appealing for any backyard environment.
When you visit our Fitness Pool Supply Store near Jollyville, you are able to take advantage of swim spas, and hot tubs for a great price. As a high-end luxury provider of swim pools and hot tubs, we make sure to identify anyone's needs when it comes to finding the right swim hot tub within your budget. Some of the swimspa models we stock are the Master Spas® MP Series and Michael Phelps Signature Series Swim Spa. Some of the benefits include the Xtreme® Therapeutic seating and stereo system, so you're able to own a high performance swim spa. Call us today and see why we are Jollyville's best swim spa and hot tub supply store!
Our Swim Spa Store in Texas, Offers Numerous Standard Features!
Below are sample features that are built into our quality fitness and exercise pools! Some features shown below are optional and are not included with every swim spa. Please consult our friendly sales consultants for details.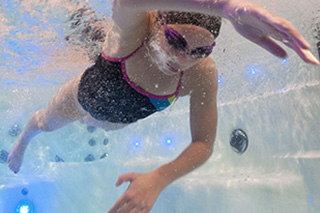 Swimming
The unique shell design of the MP line of swim spas gives you a long and wide swim area with no hidden obstacles like benches or steps to hit your feet.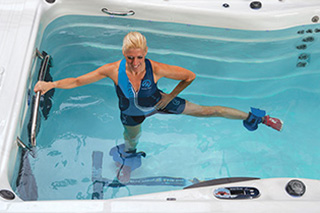 Fitness
Thanks to the MP line, you can enjoy full-body effects of aquatic exercise with time saving convenience in the privacy of your own home.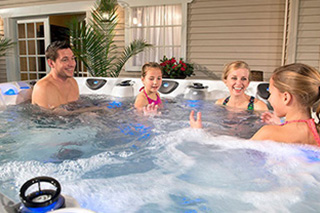 Family Fun
Experience the ultimate backyard fun center. Optional LED lights and high end stereo with underwater transducers create the perect backyard oasis.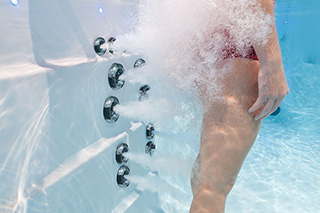 Hydrotherapy
Our exclusive Xtreme Therapy Seat and Xtreme Therapy Cove deliver the ultimate in hydrotherapy.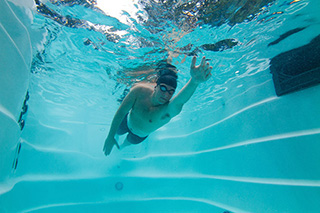 Swimming
The H2X line gives you the energizing benefits of swimming any day of the year.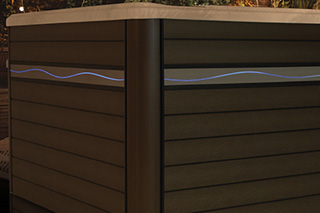 Wave Light Package
A laser light insert for deep H2X Swim Spa models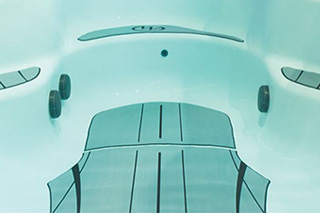 SoftTread™ Floor System
SoftTread™ Swim Spa Floor System by SwimDek® is a premium option that provides ultimate in traction.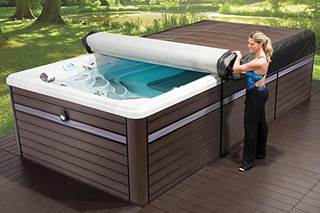 Axis Cover System
Our roll up Axis Cover System is a premium option that makes it easy for anyone to handle their swim spa cover.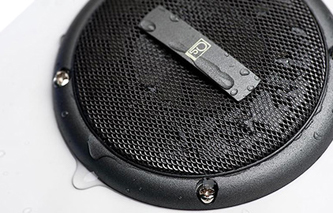 Fusion Air Sound System
The Fusion Air Sound System is optional on all swim spa models.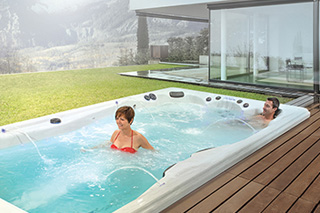 Low Maintenance
High tech polymers make maintenance easy.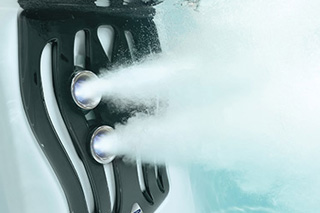 VIP Technology
VIP Technology ushers in an entirely new class of jetted swim spa – the HD swim spa!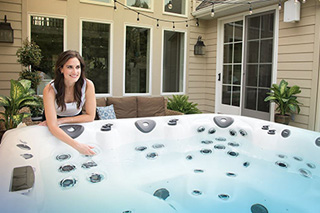 Clean Pure Water
Master Spas' patented EcoPur® Charge Water Filtration System minimizes maintenance while providing crystal clear water.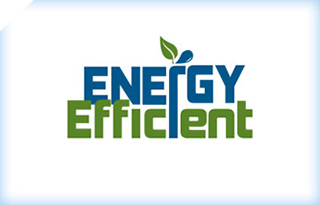 Lock in the Heat
We build our swim spas to be used year-round in every possible climate using environmentally friendly Icynene foam insulation.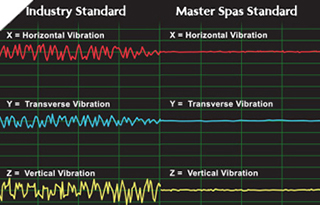 Noise Reduction
A result of advanced engineering innovation that reduces pump and motor vibration by 150% over the industry standard mounting system.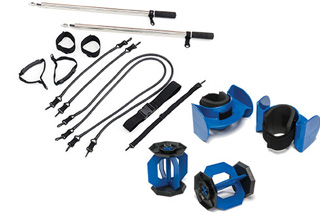 H2Xercise System
The H2Xercise System includes H2Xercise Bells, Fins, Rowing Kit and Resistance Bands and comes standard with all models.
Check Out Our Hot Tub Store Blog for Great Ideas to Create Your Dream Backyard!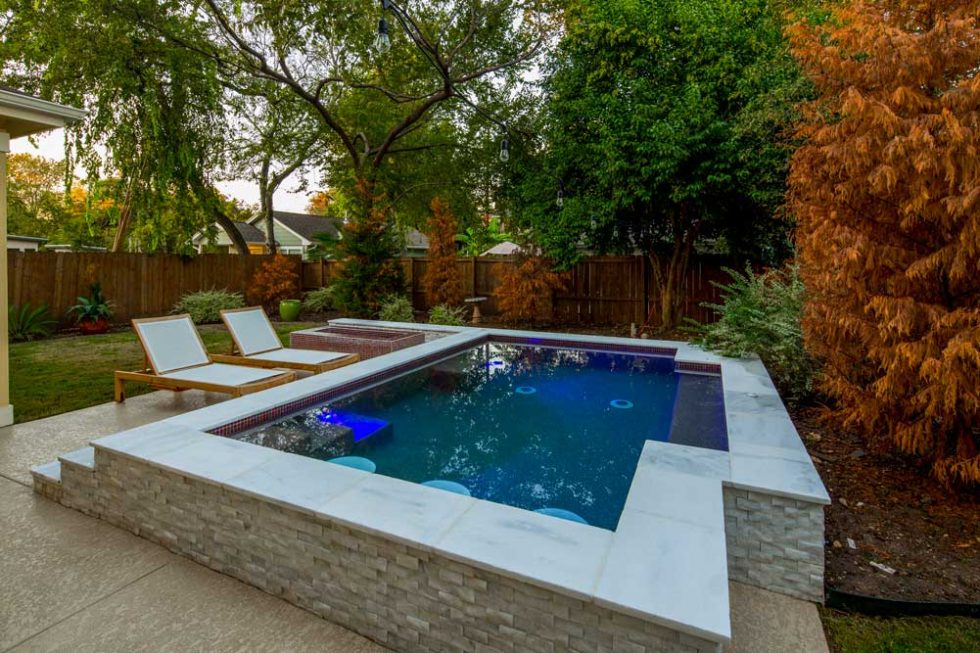 Swim spas are a great way not only to relax and unwind but to have exercise and regular bodily maintenance while utilizing a smaller water feature space. Swim spas are the perfect hybrid of a pool and a spa system to give you both relaxation and calm along with much...
Paradise Spas and Outdoor Living is located in Cedar Park Texas, and offers many products and services to help individuals build their dream backyard. Our hot tub, pool, and spa retail store is location in Texas and offers: hot tubs, swim spas, patio furniture, BBQ islands, hottubs, saunas, new hot tub installation, hottub construction, hot tub contractors, patio furniture contractors, and retail store, Michael Phelps Swim Spas, twilight hot tubs, clarity spas, healthy living hot tubs, H2X swim spas, Michael Phelps Legend Series hot tubs, and more!
Service Areas include: Austin TX, Cedar Park TX, San Marcos TX, Round Rock TX, Jonestown TX, Brushy Creek TX, Jollyville TX, Georgetown TX, Williamson County TX, Bastrop TX, Dripping Springs TX, Pflugerville TX, Leander TX, Marble Falls TX, Travis County TX, Horseshoe Bay TX, Lakeway TX, Elgin TX, Taylor TX, Hutto TX, Killeen TX, Largo Vista TX, and Beyond.
Hot Tubs TX | Swim Spas TX | Patio Furniture | Saunas